Solutions
Insights
For Impact

We empower organizations in the social sector to make evidence-based decisions using purpose-built data collection, fusion, and visualization systems.
Get in Touch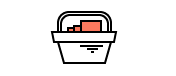 Smart Collection
We customize survey tools that use smart design logic and automated data validation to increase the quality of data collected in the field.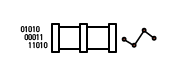 Data Fusion
We engineer systems that integrate internal, external, government, and field data into secure, queryable, scalable databases.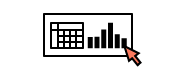 Dashboard Visualization
We empower organizations to answer critical questions and discover useful insights in data through interactive data dashboards.
Who we help
Non-profits perpetually face the challenge of spending scarce resources to make the biggest difference. They need to continually monitor and evaluate the effectivity of their programs. Turning raw data into actionable insight is a huge challenge. But in its raw form, development data is often incomplete, unreliable, or inaccessible.
Organizations need cost-effective, reliable systems for streamlining and automating the collection of credible, high-quality data. They also need intuitive, visual dashboards to enable stakeholders to translate data into usable insight.
Whether you're working to eradicate poverty, to protect the earth's natural resources, or bring quality education to all, we'll work collaboratively with your organization to develop an end-to-end data intelligence solution that suits your needs, budget, and empowers you to achieve your mission.
Our Approach
We evaluate, select, and use the best tools, applications, and open-source software to get the job done. This reduces ongoing operational costs and simplifies system management. Our team combines expertise in design, data science, and software engineering. We will use user-centered development techniques to get the most out of your data.
Collect
Smart data collection
We use smart survey design logic, linked questions, and automated validation to make data collection faster, easier, and more accurate.

Merge
Any data source, any data type
Whether you're working with data in spreadsheets, cloud services, XML or KML formats, we will store and fuse your data into one coherent database – a single source of truth that you don't need to second-guess.

Understand
Advanced analytics
We bring Silicon Valley style data science to your problem space, and help you use advanced diagnostics, predictive models, complex network analysis, or machine learning algorithms to achieve your goals.

Visualize
Smart dashboards
We craft easy-to-use, interactive dashboards that democratize access to data, empowering anybody in your organization to discover hidden patterns and make data-driven decisions.

Train
Capacity Building
We conduct knowledge transfer workshops and create toolkits to ensure your staff can operate, manage, and maintain your data pipeline and dashboards on a daily basis.