Case Study
Smarter together:
How the global network Teach For All shares data to maximize impact
Knowledge sharing is at the heart of Teach For All's strategy for change, but can prove a huge challenge for a growing network of partner organizations working in 45 different countries (and growing). Thinking Machines worked with Teach For All's global organization to streamline and super-charge its entire data process: from data collection, to validation, to sharing and visualization.
As a result, the organization has:
doubled the amount of data submitted by partners
cut in half the time spent on data collection and validation
saved thousands of dollars previously spent on under-utilized software
Get In Touch
Introduction
A global network
Teach For All is a global network of independent non-profits across 45 countries that are developing the collective leadership to ensure all children can fulfill their potential.
Teach For All uses around sixty different data points to gauge their collective impact – from participant recruitment numbers, to fundraising targets, to teacher performance to career pathways of alumni completing the respective programs and staff engagement. The network uses online surveys to collect this data from partner organizations.
The Challenge
Integrating data silos
Before working with Thinking Machines, Teach For All's Data and Impact team spent a lot of time cleaning, assembling, and validating their data, which was stored in multiple systems and formats. Even generating a simple PDF report could take weeks. The inconvenience of responding to lengthy online forms also made partner organizations reluctant to submit data at all.
"It was incredibly difficult to verify the quality of the data, access all of the data we were collecting, analyze data to take meaningful action, and answer simple questions from senior leadership and partners," recalls Neha Inamdar, Teach for All's Director for Data and Impact.
The Solution
An end-to-end data insights solution
Teach For All partnered with Thinking Machines to develop an automated system to collect, validate, and visualize the data more efficiently. The system included: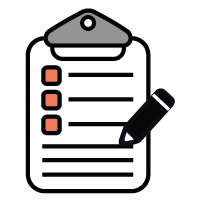 Data Collection
A smart online survey tool that used automated data validation and user-centric design logic to reduce response time by half and increase submission rates two-fold.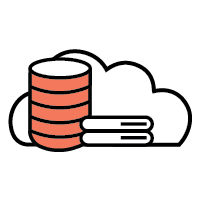 Data Engineering
A relational, query-able, cloud-based database that integrated data from numerous disconnected spreadsheets and web applications into a single source of truth.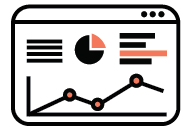 Data Visualization
An intuitively designed, interactive KPI dashboard deployed to all network partners and Teach For All staff members.
"The dashboard visualization is amazing. What a great time to be alive!"
Enseña Chile
Partner Organization at Teach For All
"The new data collection form has cut back
our data input time to half -- definitely made our lives easier!"
The Tools
Cutting through the confusion
Thinking Machines helped Teach For All evaluate a broad landscape of data software and platforms to find the tools that best met their unique needs and budget. For this project, we used:
Microsoft Power BI
Google Cloud SQL
Google Apps & Apps Script
The Impact
Double the data in half the time
2x


amount of data

2x


validation speed

$25k


in savings
The new pipeline doubled data submission, halved the time spent on collecting, verifying, analyzing, and reporting on data, and saved Teach For All's global organization over $25,000 a year on under-utilized tools.
"Where a partner would have submitted responses to 45 out of 100 questions before, now we have the same partner submitting close to 95 of 100 questions," says Inamdar of the data collection tools. "I actually now have time to run analyses on the data instead of worrying about the quality and other operational details of running the collections."
Teach For All continues to work with Thinking Machines to manage and visualize its data on an ongoing basis.
"The Thinking Machines team has an incredibly interesting and diverse skill set. The quick turn around time on requests, rapid prototyping, and thinking through of solutions only added to the usability and appeal of the final product.
Neha Inamdar,
Teach For All Director for Data and Impact