we build
data

strategies

pipelines

models

stories


for humans
We are a data science consultancy committed to delivering quality work for our clients and our community.
see how we do it
strategy
Develop your organization's high-level strategy with architectural blueprints for maximizing your data.
engineering
Architect powerful systems and scalable data pipelines for data collection and data analysis.
machine learning
Use cutting edge artificial intelligence algorithm libraries to get the most out of your data.
visualizations
Have your data insights at your fingertips with visualization modules designed by experts.
SERVICES
data to insights
We help organizations who aspire to use data to improve their business performance, regardless of their starting point.
We transform your processes so that you can get the most value out of your data.
We elevate the way you engage customers, drive loyalty, and unlock more value through AI and machine learning.
We bring data to the heart of commercial and creative decision making.
We use data to predict what your business will be like tomorrow so that you can plan for today.
DocAI automates encoding and digitization of your documents. Gain deeper insights through leading-edge AI for powerful information extraction and document processing.
Leading-edge spatial intelligence for location-driven decisions and operations. Unlock insights through our satellite AI and custom-designed maps.
Tailored Solutions
We can customize something for you regardless of the technology stack you are currently using.

get in touch
GeoAI for Impact
A Geospatial Artificial Intelligence solution designed to help organizations
of all shapes and sizes make decisions using the power of spatial analysis
map insights
KEY PARTNERS
IMPACT DELIVERED FOR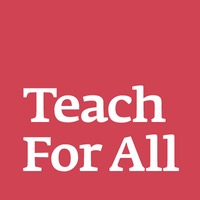 STORIES
Using publicly accessible datasets, we developed a low-cost AI model to estimate wealth for the entire Philippines and analyzed what geographical factors are associated with wealth levels.
Generate your own digital holiday greeting card with artificial intelligence and beautiful data visualization and share it with your loved ones this holiday season!
Thinking Machines presented at NeurIPS 2020 workshops, ML4D and AI + HADR, and won Best Paper at ML4D!