we build
data

strategies

pipelines

models

stories


for humans
We are a data science consultancy committed to delivering quality work for our clients and our community.
see how we do it
strategy
Develop your organization's high-level strategy with architectural blueprints for maximizing your data.
engineering
Architect powerful systems and scalable data pipelines for data collection and data analysis.
machine learning
Use cutting edge artificial intelligence algorithm libraries to get the most out of your data.
visualizations
Have your data insights at your fingertips with visualization modules designed by experts.
SERVICES
data to insights
We help organizations who aspire to use data to improve their business performance, regardless of their starting point.
We transform your processes so that you can get the most value out of your data.
We elevate the way you engage customers, drive loyalty, and unlock more value through AI and machine learning.
We bring data to the heart of commercial and creative decision making.
We use data to predict what your business will be like tomorrow so that you can plan for today.
Tailored Solutions
We can customize something for you regardless of the technology stack you are currently using.

get in touch
Geospatial Analytics
We bring your data to life through geospatial visualization and planning tools.
map insights
KEY PARTNERS
IMPACT DELIVERED FOR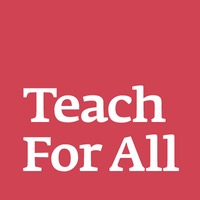 STORIES
Making design decisions in Thinking Machines was as hard as picking up an outfit when you're late to work. Learn how we solved our design dilemmas with Asimov, TM's design system.
We tackle some of the nitty-gritty, advanced statistical concepts that must be addressed by statisticians and data scientists when adopting A/B testing in practice.
One of the biggest promises of data science is for business owners and executives to be able to understand the causal relationships and fundamental drivers that underpin their business. Find out how A/B tests can be leveraged to do just that and why you should.