we build
data

strategies

pipelines

models

stories


for humans
We are a data science consultancy committed to delivering quality work for our clients and our community.
see how we do it
strategy
Develop your organization's high-level strategy with architectural blueprints for maximizing your data.
engineering
Architect powerful systems and scalable data pipelines for data collection and data analysis.
machine learning
Use cutting edge artificial intelligence algorithm libraries to get the most out of your data.
visualizations
Have your data insights at your fingertips with visualization modules designed by experts.
SERVICES
data to insights
We help organizations who aspire to use data to improve their business performance, regardless of their starting point.
We transform your processes so that you can get the most value out of your data.
We elevate the way you engage customers, drive loyalty, and unlock more value through AI and machine learning.
We bring data to the heart of commercial and creative decision making.
We use data to predict what your business will be like tomorrow so that you can plan for today.
Tailored Solutions
We can customize something for you regardless of the technology stack you are currently using.

get in touch
Geospatial Analytics
We bring your data to life through geospatial visualization and planning tools.
map insights
KEY PARTNERS
IMPACT DELIVERED FOR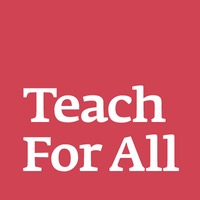 STORIES
Successful businesses use geospatial analytics wisely and we'll tell you why you should start using it too.
A hard life awaits millions of Venezuelan migrants seeking refuge in neighboring Colombia.
Programming in BigQuery may feel very light, but do you have a safety net for when the cloud goes down?